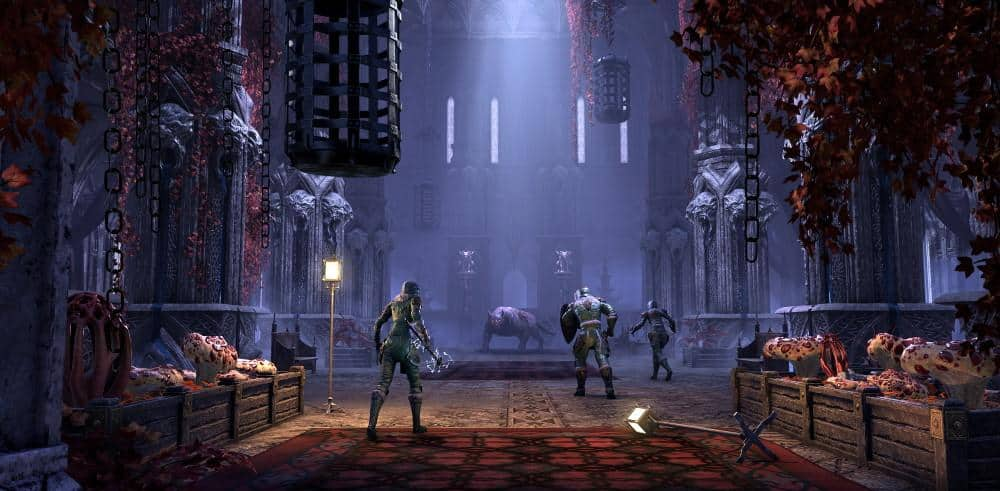 Greetings - A quick post to confirm the announcement of Update 27 and the new Stonethorn DLC for Elder Scrolls Online. It will be on the PTS for PC/Mac players starting (probably) Tuesday, July 14. Launch dates were not included in the announcement, but typically PC gets the update about 6 weeks after PTS starts, and consoles a few weeks after that. So expect this around August 25th ish.
DLC CONTENT: As expected it is a dungeon DLC, the two new dungeons are called Stone Garden (bad guy is an evil alchemist making nasty creatures deep beneath Blackreach) and Castle Thorn (bad guy/gal is Lady Thorn and her vampiric army). These dungeons, and the gear you can get from them, are available to ESO Plus subscribers, and to people who buy the DLC outright (it'll likely be 1500 Crowns, which is roughly 15 bucks; pricing has consistently been 1500 Crowns for dungeon DLCs and 2000 Crowns for zone DLCs).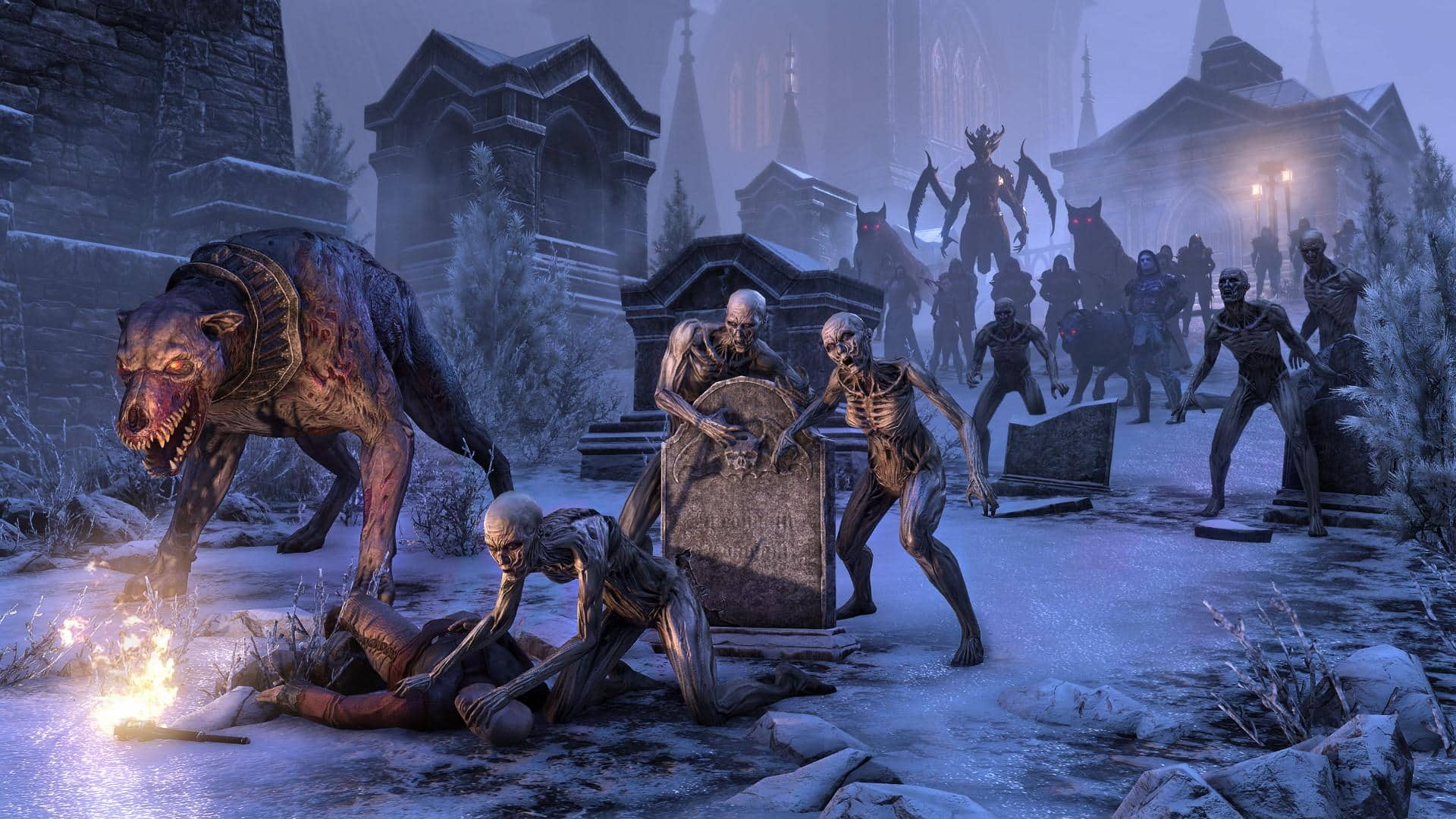 BASE GAME/UPDATE 27 CONTENT: Note that with each new quarterly release, ZoS also makes updates to the base game, which are available to all players and impact all players, whether they buy the DLC or subscribe.

This patch, from what we know, will include further "performance improvements." This is a great game but it has really been frustrating to see ZoS launch quarterly performance improvements for the past year or so as part of a long-term plan, and for each one to actually make performance worse, not better. Hopefully things are getting better, Greymoor was better than Harrowstorm.

The update will also include a bunch of changes to item sets--some for balance and some for performance issues. For example, they are removing a lot of "percentage chance to proc" features because of the additional load on the server these create. The complex calculations caused by "proc sets" are a definite performance issue, especially in Cyrodiil, and I hope this helps performance. 
Finally, they are adding a very cool new feature to housing, basically navmeshing for your pets, mounts and assistants. You'll be able to program walking and activity paths for all of these folks, so your house will feel more alive. Very cool! I can finally let Tythis and Nuzhimeh wander into the wine cellar together and practice Dibellan rituals.
Here's the link to the ESO article announcing the new Stonethorn DLC.
Here's a link to the forum post where the devs preview some of the combat changes coming in Update 27 (that's this update). I will try to remember to update this post with the actual link to the PTS patch notes next week.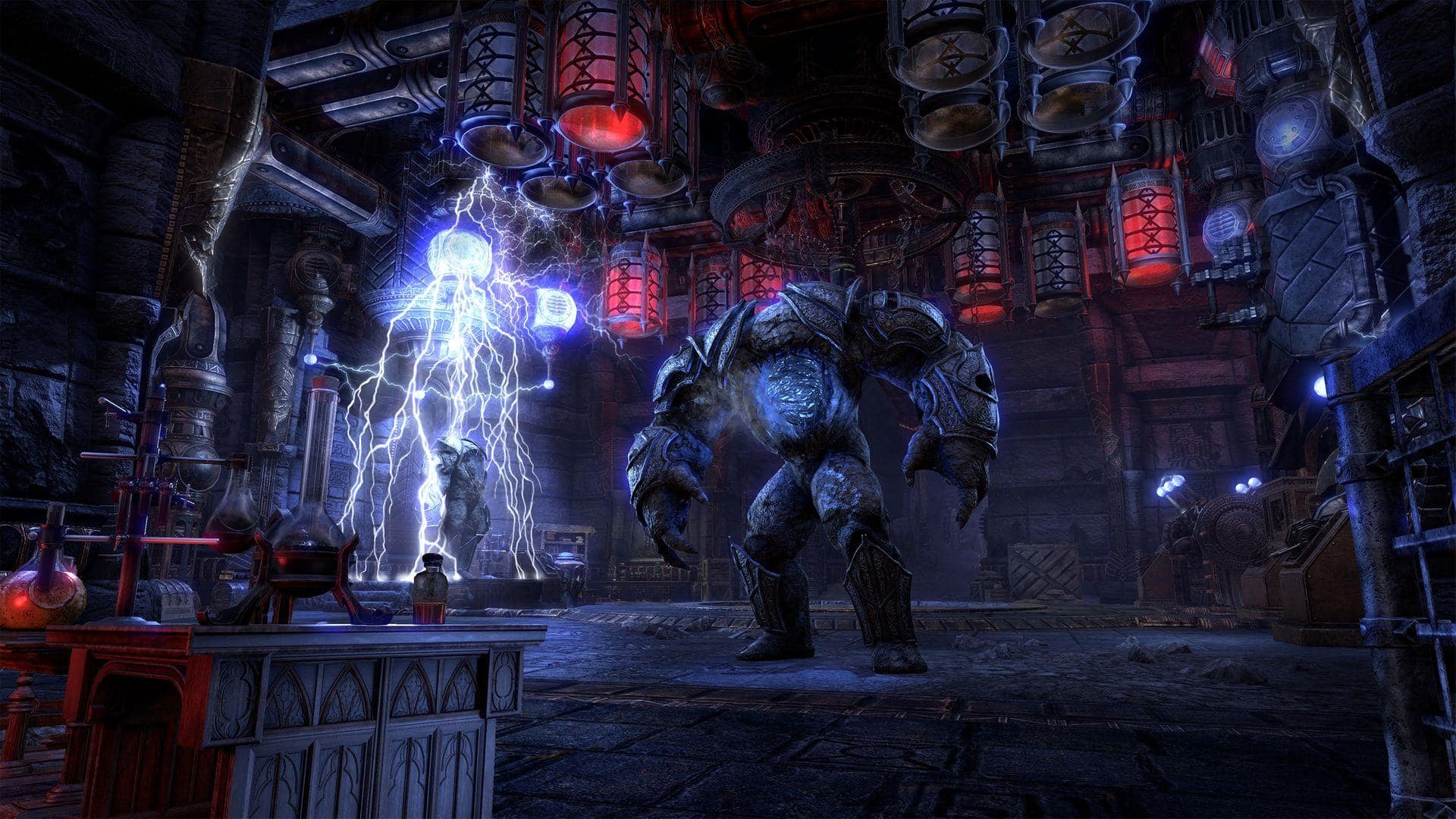 Excited? Terrified? Don't care unless they bring Naryu back? Talk about it in the comments!