The Legendary Survivor. ( Orc Werewolf Shamanic Warrior Craftsman )
An outcasted orc bound to do what he thinks is right for the greater good. He is illiterate and knows nothing about magic but his skills in crafting are unmatched. He walks the hars…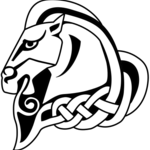 How did you find this community?
Google searched for skyrimg character builds.
What Elder Scrolls games have you played?
Morrowind, ESO, Oblivion, Skyrim, Legends,
What Fallout games have you played?
FO4, FO3 new vegas
Do you get to the Cloud District often?
If Nazeem brings me along,

Earned points: 85
Forge Master

Junior Member

Senior Member

Elite Member

Pirates of Tamriel - Contest Gold