Greetings and salutations everypony, and welcome to my latest Skyrim build, my entry for the Gods and Mortals contest, and one of the few I've played via Survival Mode. While browsing through the Factions of Elder Scrolls on UESP, I came upon this interesting little monastic order, the Ternion Monks, followers of the Three Old Gods, also known as the ancient Atmoran totems of the Bear, Wolf, and oFx. I also wanted to play this build as if it lived in the harsh, savage Skyrim we read about in older games. Welcome to the tale of…
 My name is Ulric Storm-Blood, priest of the Ternion Monks. We are an ancient order, our faith dating back to the distant green summers of Atmora of Old. We worship not the Alessian faith, nor the modern Nordic Faith, nor the Skaal faith of the All-Maker. No, we worship the Bear, Wolf, and Fox, the animalistic totems that can still be felt today, though those of us in the Order who are stout yeoman worship a fourth totem, The Stag, the nimble beast that blesses all hoary hunters.
I write this entry to you, my brethren and sistren, for as of this moment I am being carted off to Helgen. Before my capture, blessed Hawk-Mother Kyne came to me in a dream, telling me thus. "Alduin, Creator-As-Destroyer, World-Eater, has strayed from his Path, noble Ulric. The Nightspawn of Bal run amok, and the First of the Dragonblood is returning. Go forth from this mountaintop, and descend upon your homeland, bring salvation." As I awoke, I packed my things, and headed off. May Kyne guide me.
The Bear-Representative of Stuhn, shield-thane to Shor, and Nordic precursor to Stendarr, who taught Nords the ways of taking captives for ransom.
The Wolf-Representative of Mara, Handmaiden of Kyne and tear-wife of Shor
The Fox-Representative of Orkey, a dimly remembered loan-god from Atmora who was the enemy of mortals, eager to cheat them of their life-years, until Shor and Ysmir Wulfharth returned the Nords to their proper ages, and redirected the shortened lifespan onto the Orcs.
The Stag-Representative of Hircine, the embodiment of the savage undercurrent within both men, mer, and the land of Skyrim, as well as the tenacious hunt.
Build Overview
Race: As the Ternion Monks in ESO from what I know of them appear to be all Nords, and they worship a very Atmoran pantheon (well, sans Hircine in this case), Nord fits well. Alongside this, the extra resistance to cold in Survival Mode is a godsend.
Standing Stone: The Mage to start with for leveling purposes, then a brief switch the Lover for the same. After that, you'll head for the Steed Stone, which, even though in Survival Mode its Carrying Capacity has been halved from 100 to 50, it's still useful for carrying around alchemical reagents and Soul Gems.
Stat Spread: 3/1/3 in Magicka, Health, and Stamina. Stop perking Health at about 170, as we aren't a tanky warrior here.
Primary Skills: Restoration, Archery, Alchemy, Enchanting
Secondary Skills: Destruction, Speech, Conjuration
Faith: Three Old Gods+Hircine
It was through the blessings of the Old Gods that my head was not cleaved from my shoulders, for my prey would, in a twist of irony, save me from the headsman's axe. As Alduin swept down to rain death upon Helgen, I absconded with the aid of a younger Nord by the name of Hadvar.

(Source: https://www.behance.net/search/projects?search=slipled&sort=recommended&time=month)
                                                                                                                                      GAMEPLAY
Combat as the Ternion Monk is set into three styles,based off the Totems. Style one represents the cunning Fox, laying down Runes along the ground, before using any environmental hazards, like say the three hanging oil pots in Halted Stream Camp, below which lay the three main bandits and a stream of highly flammable oil, to your advantage. While we don't perk Sneak, a quick use of Muffle, Predator's Grace, and Rune Master means, even if we aren't a Quiet Caster, and even if the Runes don't immediately proc, chances are one of em will step in it.
Style two involves the Wolf and Stag, equipping your bow and either Muffle or Predator's Grace, and then laying down a sneak attack or two on your foes, before laying down a Rune at a chokepoint, like say a doorway, and then evading your foes as you pepper them with arrows. If dealing with a tough opponent, such as a Dwemer Centurion, or Bandit Chief, pop a flesh spell, activate Wolf Form, and begin the hunt, using the Totem of Brotherhood to summon forth your lupine brethren.
Style three calls forth the Bear. Pop a Cloak spell on, summon forth either a Bear with the Pride of Hirstaang spell from the Arcane Accessories Creation Content, Conjure Werebear from the Beast Stone on Solstheim, or two Atronachs/(Flaming) Familiars, then charge in with your bow and spells, particularly Ice Storm for the Slow Effect. If you run out of arrows (I always carried a Woodcutter's axe and Pickaxe to mine ores and cut wood for arrows), then pop Marked for Death on your foes and go in swinging with your fists. Interesting little factoid about Fortify Marksman potions. They don't just affect your bow and arrows/crossbow and bolts, but also other types of damage, such as unarmed.
Bow wise, I wanted to stick to simple, rugged, living off the land type bows, in this case, the Longbow was my primary yumi of choice, followed by the Forsworn Bow once I could get my hands on one. Alongside this, with the low weight of the Longbow, it can fire off arrows in quick succession..
Questwise, alongside the Main Quest, Dawnguard, and Dragonborn, I undertook the Companions, to honor the legacy of Ysgrammor and to gain the Beastblood of Hircine, Ill Met by Moonlight, honoring Hircine's request and killing Sinding, also letting the man rest, free from his accursed life. Alongside this, I went with the College of Winterhold, to further this Monk's Owl born hunger for knowledge, and to honor the all but lost tradition of the Atmoran Clever Craft. Plus, I went delving to hunt down the Dragon Priests, both to slay all remnants of the oppressive Dragon Cult, but also to explore the ancient ruins. I chose to join the Imperial side of the Civil War. While the Ternion Monk has some respect for Ulfric's knowledge of the Thu'Um and strength of his swordsmanship, he is appalled at how Ulfric foregoes the teachings of the Greybeards he swore to take up, as well as his kingslaying, especially as Ulfric never gave Torryg a chance to defend himself. Plus, this way he can restore harmony to his beloved homeland. I also struck down Potema, to further bring peace and balance to Skyrim, and the Trials of Kyne, to commune with a fellow yeoman of the Hawk. Finally, I did the Book of Love, The Heart of Dibella, and Blessings of Nature to further honor the Moth, Hawk, and Wolf, planting the sapling of course to appease Kyne.
Hearthfire wise I used Lakeview Manor,adding on a library, Alchemy Laboratory, and Greenhouse.,
As for Survival Mode, I always kept a set of fur armor and some torches for whenever I was heading into the cold northern areas, glad I also had the Camping creation in case I needed to rest a spell. One food I always found myself carrying, alongside Horker, Beef, Vegetable, and Venison Stew for their buffs, was Salmon Steak. This 0.1lb morsel is not only lightweight, but also heals a bit of health, but that's not all its good for. Its true value shines in that it can mend your hunger by 220 points, which can fill practically your entire hunger gauge. Also, as a bit of roleplay, I tried to only cure disease via Shrines,or Hawk Feathers, as if Kyne was blessing the Monk by curing his ills when he holds these tokens of Kyne.
Shout wise, aside from those needed to complete the Main Quests of both the base game and Dragonborn, I used Animal Allegiance, Cyclone, Kyne's Peace, and Storm Call, while follower wise, I used Erandur. Having a fellow priest tagging along helped, as I pictured the Ternion Monk helping Erandur on his road to redemption.
Skills
Archery-Used to honor Lord Hircine, as well as a way to acquire food in the wild, the Ternion Monk uses simple bows and arrows to hunt his prey, whether it be beasts, men, or Mer.
Enchanting-Weaving the energies of the soul, the Ternion Monk releases the anima into Aetherius, and uses the energy to strengthen his gear to survive, like the Moth Priests in Cyrodill.
Conjuration-With the blessings of nature, the Ternion Monks can call forth avatars of the flora of Skyrim, as well as breathe life into stones, imbuing them with elemental properties.
Alchemy-Living in the wilds has taught the Ternion Monks how to utilize the flora and fauna around them to brew empowering elixirs, noxious poisons, and everything in between.
Speech-Whether it be to defuse a tense situation or to haggle over needed supplies, the Ternion Monk has quite the gift of gab.
Destruction-Whether it be by fire, frost, or storms, each Ternion Monk learns to channel the basic elements, whether it be for defense, or utility purposes.
Restoration-Whether it be the light of Magnus, or the healing breath of Sister-Hawk Kyne, the Monk can heal the wounds of himself or his companions, as well as burn the unholy undying.
Equipment
Poultices and Poisons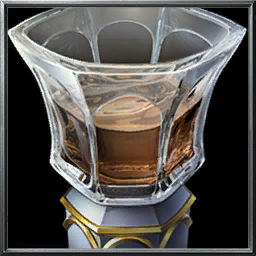 Battle-Brew of The Bear: Made from herbs and atronach salts, this concoction boosts the strength of the imbiber's arms, whether for brawling, or bowmanship, though leaves them resistant to flames, weaker to frost, and their magical reserves restored.. (Canis Root+Elf's Ear+ Fire Salts. Fortify Archery+Restore Magicka+Weakness to Frost+Resist Fire)
Philter of the Fox: Forged from both the reagents of life and death, this tincture renders the drinker as camouflaged as a fox when it hunts its prey, and also bolsters their body's natural healing.
(Vampire Dust+Luna Moth Wing. Invisibility+Regenerate Health)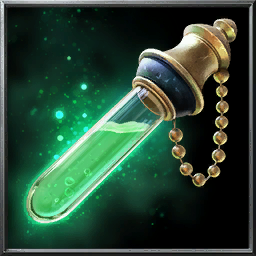 Vial of the Vargr: This chemical concoction, albeit it may not be the best tasting, allows the drinker to recover their breath steadier after a strenuous activity. As well as making them more resistant to toxins. (Garlic+Slaughterfish Egg. Fortify Stamina+Resist Poison)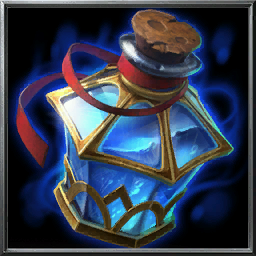 Solvent of the Stag: A mixture of both flora and fauna, this potion makes the user both harder to detect when they do not wish to, as well as helping the imbiber regain their stamina. (Purple Mountain Flower+Powdered Mammoth Tusk. Fortify Sneak+Restore Stamina)
Alongside this, I used a mixture of Garlic, Nordic Barnacle, and Salmon Roe to create the usual high XP, high sell value Potion of Waterbreathing to help boost my Speech, Alchemy, and of course, my purse of Septims.

                                                               The Ternion Monk sauntering through Windhelm on his way to Danica Pure-Springs.
Recommended Mods
Aside from the Creation Club trio of Survival Mode, Camping, and Backpacks, here are a few mods I'd recommend.
Hunterborn SSE-One of the quintessential mods for any hunter type, this mod allows you to customize your hunting experience. For instance, do you need a hunting knife to skin an animal or carve out some meat or not? What animals can you mount? Also adds in more alchemical reagents you can gather from various animals.
Hunterborn-Scrimshaw Expanded SSE-This little extension to Hunterborn allows you to utilize the bones, tusks, and such of your kills to build armor, weapons, amulets, etc.
Eldergleam Sanctuary House-What this adds is a beautiful little home located within the Eldergleam Sanctuary. Not only is it nice to live close to a symbol of Kyne, but also it could, roleplay wise, act as a nice temple.
Druid Essentials-Acting as a sort of mini DLC, this mod adds in new spells, gear, and whatnot for your druidic needs.
Wintersun-Faiths of Skyrim: Of course, how could I forget this? With this mod, you can select a deity to worship, and gain boons for honoring their tenets, in this case either Hircine or The Old Ways.
Roleplay
Below I'll go over some little bits you can do during your playthrough to get into the feeling of being a Ternion Monk.
As said previously, try and restrict yourself to using Hawk Feathers as a way to replicate being blessed by Kyne, and always carry at least one on you as a totem of sorts.
Go hunting at least once a day, and then leave a portion of said hunt at the entrance of Bloated Man's Grotto as an offering to Hircine, particularly wolf or deer bits.
Give the occasional Septim to Beggars and children, for Stendarr, Stuhn, the Bear, loves those who are charitable.
Whenever around those in need, cast a Healing Hands or Heal Other spell on them, such as those in the Temple of Kynareth or in Imperial camps, for many Monks are known for their healing magics.
Closing Words
Well, this was a ride. I started this back in January, maybe December, when I first found out about this interesting faction. It was a hurdle building with a faction we know so little about, and which may in canon no longer exist, but I hope you enjoyed it, dear reader. Thanks, as always, to Erinoth for the lovely perk and Equipment spreads.