The Moth Priests, also known as the Order of the Ancestor Moth, are a legendary arcane monastic order based in Cyrodiil. They are famous for their nearly-uni... 
"hello every one my name is Sah
this one just finished making A Skyrim Story ... 16 episodes of all the Main Quest made into a massive movie
currently is making a movie of The Dawnguard DLC called The Daughter of Coldharbour .... is up to episode 5 s…"
"this one would have loved to join the Thalmor .....
but if you cant join them would have liked it if the Thalmor had a MAJOR role to play in Skyrim!
.
in a game far far away
Aldmeri Dominion Military Headquarters - First Auridon Marines Royal Guard,…"
"ohhh and there are the other... uhhhmmmm Sah's
in a game far far away
.
Sah: Guys we got a new job from the Companions
Mage Sah: its about time, we're broke
[Thief Sah is sobbing in the corner]
Sah: uhmm whats up with her?
Archer Sah: she had a hot…"
"this one is very happy to be here
you could say Sah is the ultimate role play, I was born 7 years ago and have been Sah ever since, as the years went bye this one started to become self aware and realized that she was more than just a computer chare…"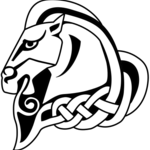 Sah is now a member of THE SKY FORGE
More…
How did you find this community?
YouTube
What Elder Scrolls games have you played?
Skyrim
What Fallout games have you played?
Fallout 4
Do you get to the Cloud District often?
yesterday

Earned points: 1005
Junior Member

Received:
Sep 9, 2019
Forge Master

Senior Member

Elite Member

Pirates of Tamriel - Contest Gold