"Hello there. Wouldn't describe myself as a lurker, so much as just a person who has veeery occasionally looked at the site for build ideas or for Blackblood's armor combo thread. Unfortunately I only ever play Skyrim with the Requiem mod, so a lot o…"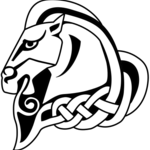 How did you find this community?
Found the compilation of armor combo pictures while thinking up ways to make an interesting look for my characters.
What Elder Scrolls games have you played?
Skyrim
What Fallout games have you played?
None
Do you get to the Cloud District often?
What are you saying? Of course I don't.

Earned points: 20
Forge Master

Junior Member

Senior Member

Elite Member

Pirates of Tamriel - Contest Gold